Friday Social: Facebook Messenger, Twitter Shopping and Lists Made Easy
Our #FridaySocial is a weekly round-up of the key social media news stories from the previous seven days. Let us know your thoughts in the comments or via Twitter – @Umpf and @GrittAlessandra.
InstaUpdate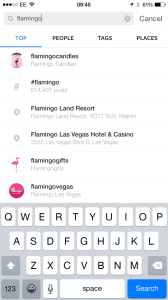 Instagram has this week overhauled its Explore and Search features, aiming to 'connect [the] community to the world as it happens'.
The new Explore page makes it much easier to find new content. It reveals trending content in real-time, surfacing imagery relating to current events around the globe and using Tags and Places to pull the photographs together. Sadly, this update is currently only available in the USA – although global users will notice a prompt to discover new people to follow on their Explore page.
Instagram's Search feature has received a few updates too. It's now simpler to find imagery from specific places using geo-targeting rather than hashtags and it's easier to narrow your search by Top results, People, Tags and Places.
Do You Even List?
Coder @CarlHamlet has created cool and useful new tool Do You Even List? To 'show some love for undervalued Twitter lists'.
The tool reads your recent tweets to note who you've been interacting with frequently, and adds these users to a list which is updated daily.
We like Do You Even List? as it's a handy (and lazy) way of keeping up-to-date with the tweeters you chat to most without lifting a clicking finger. Have you tried it yet?
Facebook-less Messenger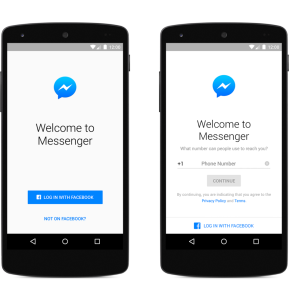 Facebook has made a huge change to its social messaging app this week – you no longer require an active Facebook account to use Messenger.
The change, announced on Wednesday, has only been rolled out to users in Canada, the USA, Peru and Venezuela so far. Those that choose to sign up without a Facebook account are asked for a telephone number and an image, and then they're free to use Messenger exactly like any other Facebook user would.
However, Facebook couldn't make the announcement without extolling the benefits of having an account. In its Newsroom post, it added: "For those who have Facebook accounts, there are many benefits to using your Facebook credentials when signing up for Messenger. People can easily message with their Facebook friends and contacts, access their Facebook messages and take advantage of multi-device messaging across mobile devices, the web and tablets."
Shop on Twitter
Since launching its Buy button last year, Twitter has been working on making the social media platform even more e-commerce-friendly and this month, it's announced new tools that make it easier to discover new products on the platform.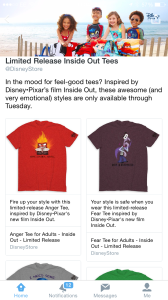 In a blog post, Twitter revealed that it's testing a new way to surface relevant tweets about products and places on dedicated pages which will feature images, video, descriptions, price and – most importantly – a call-to-action to buy, book or learn more about the item.
Giving the example of novel The Martian by Andy Weir, Twitter said:
"We'll show you images and a description right above the Tweets that are most timely and relevant to you. These may be Tweets from accounts you follow, relevant news updates, or popular content about the book."
Twitter also announced its new product and place collections (image), which can be curated by both people and brands. It's working with a selection of key partners including Amanda Palmer, Nike and William Shatner to launch the new feature with more curators to be added in future.
All-Knowing Facebook
According to New Scientist, Facebook is working on recognition technology that can identify you even if your face isn't in the photo.
The technology reportedly works by analysing other distinguishing features such as hair, clothing and body type and achieved an 83% accuracy rate when Facebook scanned more than 40,000 photographs on Flickr.
Yann LeCun, Facebook's Head of Artificial Intelligence, told New Scientist: "There are a lot of cues we use. People have characteristic aspects, even if you look at them from the back. For example, you can recognise Mark Zuckerberg very easily, because he always wears a gray T-shirt."
The new feature won't be implemented for a while, and it's yet to be made clear how it'll affect user's privacy.