Friday Social: Facebook Grows a Branch, Apple's App Turnaround and #Instafax
Our #FridaySocial is a weekly round-up of the key social media news stories from the previous seven days. Don't forget to let us know your thoughts on this week's blog in the comments or via Twitter – @Umpf / @Allllliiiii
1. Apple pulls plastic surgery app
Apple has been forced to pull an offensive game from its App Store this week, following a Twitter campaign launched by Everyday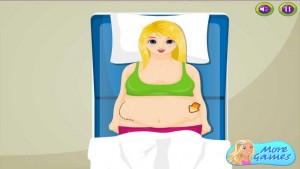 Sexism.
The game, aimed at players aged 9+, asked players to help Barbie 'go through a surgery called liposuction that will make her slim and beautiful' and obviously caused outrage online. Everyday Sexism's tweets about the app, and a similar game available on Google Play's store, received hundreds of retweets and finally prompted both Apple and Google to take action.
The app developer reportedly has around two dozen similar apps currently available in the store. Laura Bates, Everyday Sexism spokesperson, told The Times: "It's hugely damaging that this app sends the message to girls as young as 9 that being skinny is the holy grail, their looks are the only thing that matters and the only way to [become skinny] is plastic surgery. It just contributes to a culture that tells young girls that they need to change themselves to be acceptable to society."
2. Twitter allows advertisers access to email addresses
Twitter has announced this week that it will now allow advertisers to have access to users' email addresses so that promoted tweets can be made even more targeted.
Advertisers will be allowed to create tailored lists using email addresses that are already existing in the company's own database, so that Twitter can match these details to Twitter accounts and promote ads to already-interested customers. The reverse will also be possible, allowing brands to target completely new audiences.
Twitter users will be given the option to opt out of the service.
3. Text messaging falls in popularity
For the first time since the invention of the SMS, research predicts that 2014 will be the year that sees text messaging on the decline.  A study by Deloitte has predicted that instant messaging services such as WhatsApp and iMessage are set to account for 50 billion messages sent every day – double the number of text messages that are due to be sent.
However, it was reported that text messaging still makes mobile companies 50 times more profit than is made by instant messaging.
4. BBC trials new short-form service
The BBC has this week begun trialling a new short-form news service via Instagram, called #Instafax. The first post was an update on one of Thursday afternoon's top stories, the Lebanese ex-Prime Minister Rafik Hariri's murder trial. The #Instafax featured short video snippets relevant to the story with no sound, only captions and background music, and has so far received a very positive response from commenters.
5. Facebook acquires Branch
Facebook has this week acquired Branch Media, the service behind conversations tool Branch and link-sharing service Potluck.
Brand Media co-founder Josh Miller made a statement on Facebook (of course): "After two years building Branch and Potluck, I am thrilled to announce that we will be continuing our mission at Facebook!
We will be forming Facebook's Conversations group, based in New York City, with the goal of helping people connect with others around their interests. Their pitch to us was: "Build Branch at Facebook scale!"
Although the products we build will be reminiscent of Branch and Potluck, those services will live on outside of Facebook."
According to a report by The Verge, the deal is worth $15 million.