Friday Social: Facebook Bonfire, Bitmojis and Tweetstorms
Our #FridaySocial is a weekly round-up of the key social media news stories from the previous seven days.  Let us know your thoughts in the comments or via Twitter – @Umpf
Things are hotting up with Facebook Bonfire
Earlier this week, news spread like wildfire (sorry) about Facebook's new group video chat app.
'Bonfire' lets users host video chats with groups of friends, with added Snapchat-style effects and overlays.
So far it's only been made available to a limited number of smartphone users in Denmark, and it seems to have been designed with younger Facebook users in mind.
It's no wonder, as according to a recent report, the social network's user base of 12 to 17-year-olds in the UK and USA are becoming less-engaged with Facebook, and are logging in less frequently, spending less time on it and even quitting it altogether.
We're interested to see if this helps address the problem…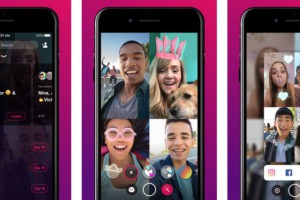 Snapchat gives Bitmojis a boost
Snapchat users can now create customizable Bitmojis of themselves to place into the real world (well, kind of).
Snapchat is moving things forward with its Bitmoji feature after acquiring the virtual avatar app for around $100 million last year.
The 3D Bitmojis will be accessible through the app's rear facing camera. Whilst it's a cool idea, nothing can beat Snapchat's popular dancing hot dog…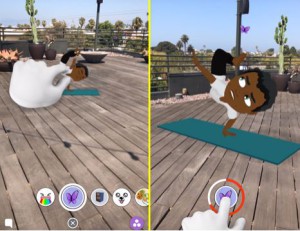 Twitter causes a storm with new feature
Whether you enjoy writing, reading – or maybe even causing – a tweetstorm, Twitter is working on a new feature that aims to make it easier than ever.
For those out of the loop, a tweetstorm is a stream of tweets that follow the same topic or thread of conversation. This can be done by tweeting and then replying to that original tweet, and then replying to each tweet in succession to keep the thread going.
Sounds complicated, but now the social media network is looking to make tweetstorms simpler with a built-in tweetstorming feature that appears to automatically split text up into individual tweets with an added tweet count at the end.
WOAH! Twitter has a hidden tweet storm feature!

h/t Devesh Logendran pic.twitter.com/QpDLhKnAZZ

— Matt Navarra (@MattNavarra) September 10, 2017
We can think of a few people who could make use of this particular function (we won't name them on here though!)
Instagram issues apology
Instagram's content moderators have hit the headlines once again – this time for taking down a photo of 12-year-old Harry Beswick, who was born with Goldenhar syndrome.
Please RT!!! #Instagram are happy to show all sorts but not my son's face apparently when someone complains. Disgusted!!!! ??

— Charlie Beswick (@ouralteredlife) September 12, 2017
Instagram has apologized for the error in taking down the photo, which was posted by Harry's mother Charlie, who runs a parenting blog and Instagram account where she posts about parenting Harry and his twin brother Oliver.
This is disgusting discrimination! ? It's a beautiful child and @instagram is being totally out of order! #instagram https://t.co/JtjvYG4DKY

— It's A Tink Thing (@ItsATinkThing) September 12, 2017
An Instagram spokeswoman said: "We mistakenly removed the photo, but quickly restored it as soon as the mistake was brought to our attention. We have apologized to the family."
In a Facebook post, Charlie explained: "What do you see when you look at my boy? I see the most beautiful smile, wonderful heart and purest love."
We couldn't agree more! Check out the family's Instagram here.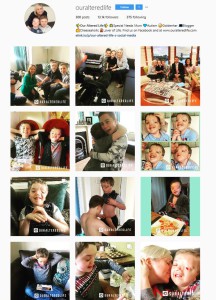 And finally…
We couldn't leave without mentioning our new favourite four-legged hero.
A video has gone viral on Twitter after a dog was filmed sneakily stealing a snack in the middle of a Chilean news programme.
At the time of writing, the tweet has been liked more than 104,000 times. Have a watch – you'll have to look closely to spot it!
The dog is the real hero here pic.twitter.com/ExVTAEa0L1

— Mikel Jollett (@Mikel_Jollett) September 11, 2017