Friday Social: Facebook and MSQRD, Pinterest ads and Google+ Create
Our #FridaySocial is a weekly round-up of the key social media news stories from the previous seven days. Let us know your thoughts in the comments or via Twitter – @Umpf / @EllieHallsworth
1. Facebook's WordPress plugin
Facebook will release a plugin to make it easy for anyone using WordPress to publish speed-optimised Instant Articles onto Timelines.
Facebook had previously announced that it would open up Instant Articles – posts that are optimised to load almost immediately on mobile devices – to any publisher without a specific approval process. While this is good news, it seemed like there was still a barrier for amateur publishers without the coding skills needed to implement the format on their own blogs or websites.
It seems Facebook has realised the issue, hence this new plugin. Facebook says standard WordPress templates should work out-of-the-box, but those with customised sites will need to extend the platform to support any extra features.
The plugin will be available before it opens up Instant Articles on April 12.
2. Pinterest ads manager
Pinterest has released a set of new advertising management tools to its portfolio, which were previously unavailable for smaller businesses. These tools will now give smaller and medium-sized businesses new opportunities to manage advertisements on the platform.
Pinterest's monetisation product manager said "First and foremost we want to build an ad platform that provides value to Pinners and is additive to the experience. We wanted to maximise the value they're returning to partners. There's a few other things which come into that, we're building this for small and medium-sized businesses, and wanted to make sure the platform is easy to use and is optimised for them."
Read more on AdWeek.
3. Facebook and MSQRD
Facebook's Mark Zuckerberg turned himself into Iron Man to announce Facebook's latest acquisition, an app called MSQRD that allows you to face swap or apply animated filters to your selfies.
This announcement is an interesting development in the bigger competition among messaging apps in an increasingly tight market. The move will bring Facebook in line with its rival Snapchat, which launched a popular face-swapping filter a few weeks ago.
MSQRD commented on the new partnership: "While we will be partnering with Facebook to integrate our technology, the app will stay up and running so you'll continue to record fun selfies and keep using the product."
4. Google+ Create
Google's big push behind its new 'Create' initiative may just give us an insight into what it wants its Google+ platform to grow into. Create aims to source thought leaders around certain topics; it is open to all, however those eligible to take part must create weekly themed Google+ Collections with high quality content.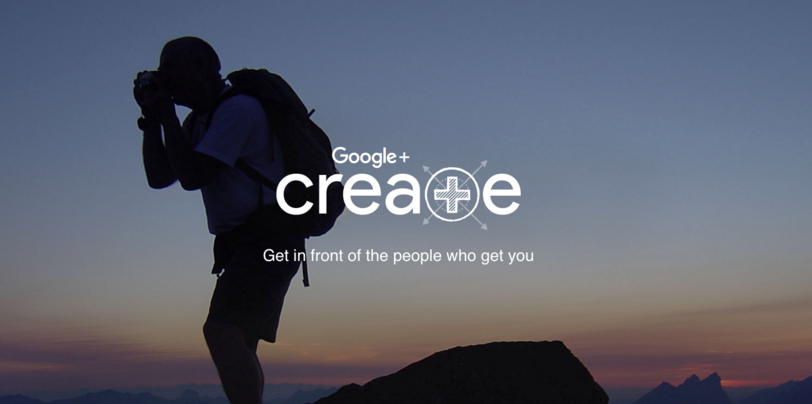 For now, there seems to be no sole focus for Create, other than being about interests, but it will likely shape Google+ for the foreseeable.
5. English Tourism Social Media Index
Coinciding with English Tourism Week, this week saw the big reveal of our second English Tourism Social Media Index (ETSMI) in association with HolidayLettings.co.uk.
The ETSMI is an annual league table which grades 129 regional tourism bodies in England according to social media performance and their official channels. This year Visit Cornwall was crowned number one, whereas VisitLondon and Visit Peak District & Derbyshire ranked 2nd and 3rd.
REVEALED: The winners of the 2nd English Tourism #SocialMedia Index. Produced with @holidaylettings #ETW16 #ETSMI
https://t.co/oUfNpgyZay

— Umpf (@Umpf) March 9, 2016
Other notable inclusions in this year's top ten include Visit County Durham (6th up from 57th in 2015) and Cumbria Tourism (7th up from 61st in 2015).
See the full table of results here.
And finally…