Friday Social: Facebook's new 'Creator' app, Snapchat's audience stats, Facebook eliminates Russia's 'troll army', And Mugabe
Our #FridaySocial is a weekly round-up of the key social media news stories from the previous seven days. Let us know your thoughts in the comments or on Twitter – @Umpf
Facebook launches new 'Creator' App
Facebook has announced the launch of a new tool to encourage more video creators to post original content, re-vamping its Mentions app into a new tool called 'Facebook Creator'.
The app provides a range of new features designed to help creators maximise their video content including custom reaction emoji, access to a unified inbox with comments from Facebook, Instagram, and Messenger, new insights providing creators with more data on fan response, and ability to add intros and outros which can include relevant calls to action.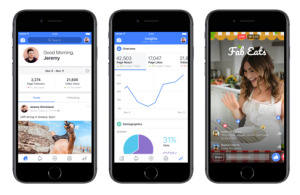 'Save For Later'
Twitter is currently running tests on 'Bookmarks' a new feature to save Tweets in your timeline that you want to flag or return back to in the future.
The news was made public in a series of Tweets this week from Tina Koyama, a staff product designer at the company.
News from the #SaveForLater team! We've decided to call our feature Bookmarks because that's a commonly used term for saving content and it fits nicely alongside the names of the other features in the navigation. pic.twitter.com/cQ0X1PHlsR

— Tina???? (@tinastsh) November 22, 2017
And by the looks of things it might appear in a menu in the bottom right corner of a Tweet on mobile, or in the drop-down menu in the upper right corner on desktop.
You told us that you want Tweets you've bookmarked to be private, so only you can see it. We kept this in mind while creating designs for the feature. #SaveForLater pic.twitter.com/wvl7NlbULt

— Tina???? (@tinastsh) November 22, 2017
Facebook eliminates Russia's 'troll army'
Facebook has promised to tell users whether they have liked or followed a member of Russia's notorious 'troll army' who are accused of trying to influence elections in the UK and USA.
They have announced they will create a tool allowing users to see whether they interacted with a Facebook page or Instagram account created by the Internet Research Agency (IRA), a state-backed organisation that carries out online misinformation operations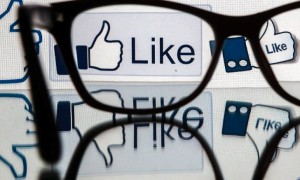 Snapchat's audience stats
It has been revealed in a new report by App Annie that Snapchat has a dedicated and responsive audience which brands can't reach via other platforms.
As per App Annie's data:
40% of Snapchatters do not use Facebook on a given day
48% of Snapchatters do not use Instagram on a given day
63% of Snapchatters do not use Messenger on a given day
81% of Snapchatters do not use Twitter on a given day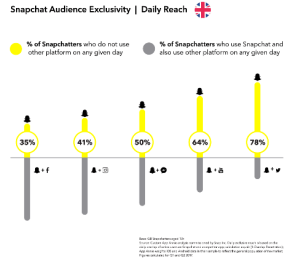 Good news for Snapchat after recent reports have revealed that it's been left with thousands of unsold pairs of Spectacles, its much-hyped wearable gadget.
And Finally…
Twitter exploded this week when Mugabe resigned as president of Zimbabwe after 37 years in power, with #MugabeResigns trending atop world rankings.
Zimbabweans all over the world took to Twitter to congratulate each other and within moments #MugabeResigns had his the top spot worldwide, taking five hours to exit the top ten.
The resignation of Robert Mugabe provides Zimbabwe with an opportunity to forge a new path free of the oppression that characterised his rule: https://t.co/lDsI2XUWei

— Theresa May (@theresa_may) November 21, 2017