Friday Social: Envelopegate, Twitter Fights Eggs, and Snapchat's Value
Our #FridaySocial is a weekly round-up of the key social media news stories from the previous seven days.  Let us know your thoughts in the comments or via Twitter – @Umpf
Brands capitalise on "Envelopegate"
As the world woke up on Monday morning "Envelopegate" was the main headline on news broadcasts everywhere. The debacle stole the show at this year's Oscars when a mistake by PwC accountant and keeper of the envelopes, Brian Cullinan, meant that La La Land was named Best Picture instead of Moonlight. It turned out that Cullinan had been so distracted by tweeting a picture of Emma Stone that he neglected his envelope-handing duties.
Brands were quick to jump aboard the hype and the tweets started rolling in:
Get the name wrong? We offer 24hr grace periods to correct minor errors. So you won't be left in La La Land. #Oscars https://t.co/OJfTN8vOrA pic.twitter.com/NVtD9TDeB3

— Ryanair (@Ryanair) February 27, 2017
Not getting the Best Picture? #shouldve #Oscars pic.twitter.com/G9RTp3IDVh

— Specsavers (@Specsavers) February 27, 2017
Some brands even took the opportunity to throw shade…
And the award goes to… https://t.co/BWs1WAtW7S pic.twitter.com/hBL4HGlNIn

— Asda (@asda) February 27, 2017
Goal.com Kicks Off
Football website Goal has launched a brand new chat show especially for broadcast on Facebook Live. Aptly named "Studs Up", the show will air every Thursday at 8pm and feature guests from sports and music. With more than 56 million followers across its Facebook pages, we're sure it'll be a big success.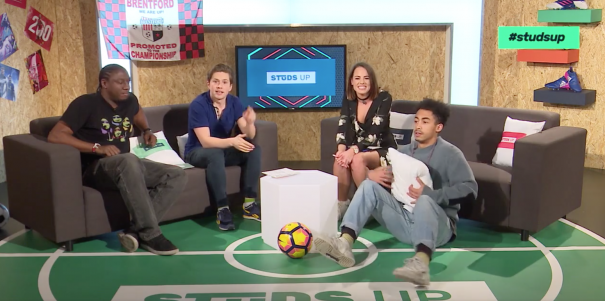 InstaAlbums Officially Launches
We covered the potential introduction of InstaAlbums a few weeks ago and the time has come: it's here. Instagram's latest introduction to its app is a slideshow tool that allows users to upload multiple photos or videos in a single post.
Despite the initial resistance, brands are embracing the update by using it as a tool to create a narrative for their products and messages.
Urban Decay has used it for a makeup tutorial: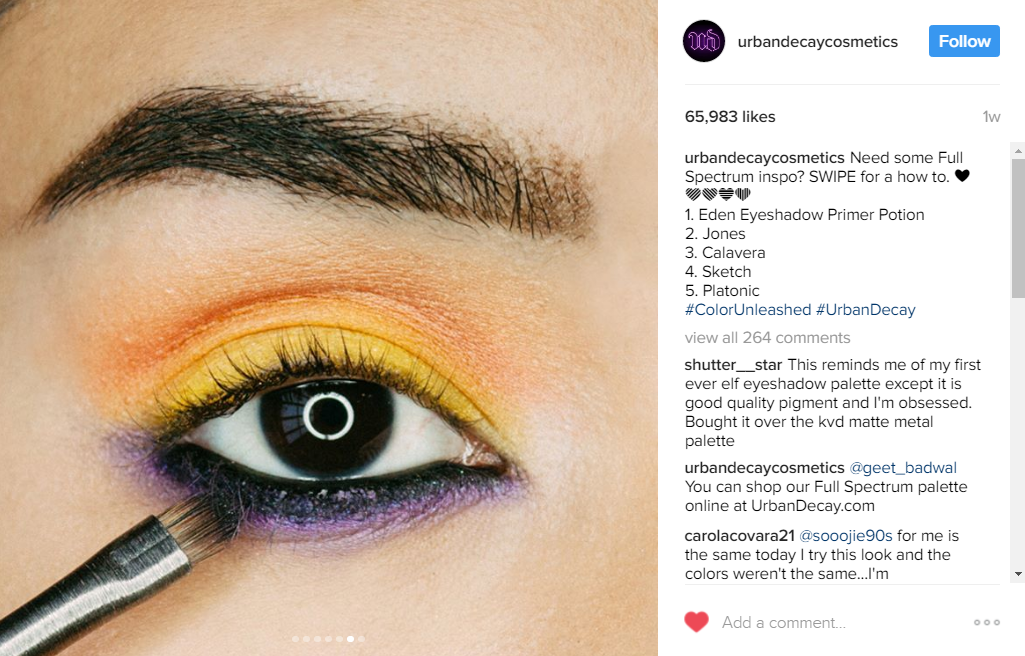 And Disney has used it to create a real buzz around its upcoming live-action Beauty and the Beast: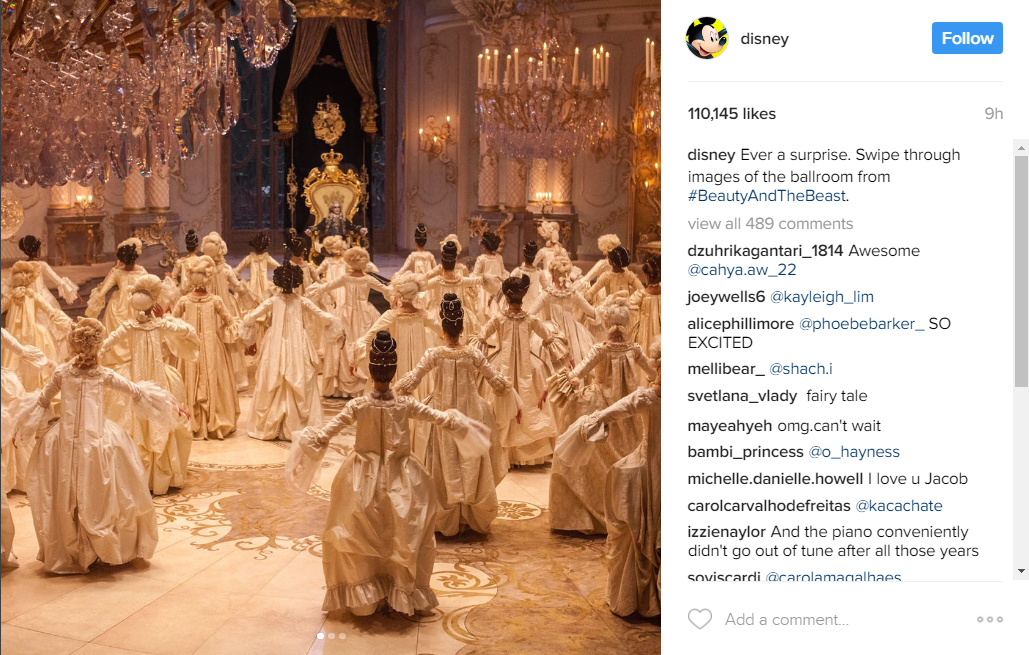 Twitter Fights Eggs
Twitter is rolling out new features aimed at reducing abuse and harassment. Alongside making the process of reporting abuse easier, Twitter is trying to ensure that users never see it in the first place.
Using a complex AI, the brand will monitor accounts that have been tweeting at non-followers or engaging in abusive behaviour on a regular basis. If a pattern starts to emerge, Twitter will make the account's tweets visible to their followers only.
Users will also now have the option to filter out posts from accounts with a default egg profile picture, as well as those with unverified emails or phone numbers. Finally, steps are being taken to ensure that the trolls which emerge on Twitter waving their egg-shaped anonymity lose at least some of their power.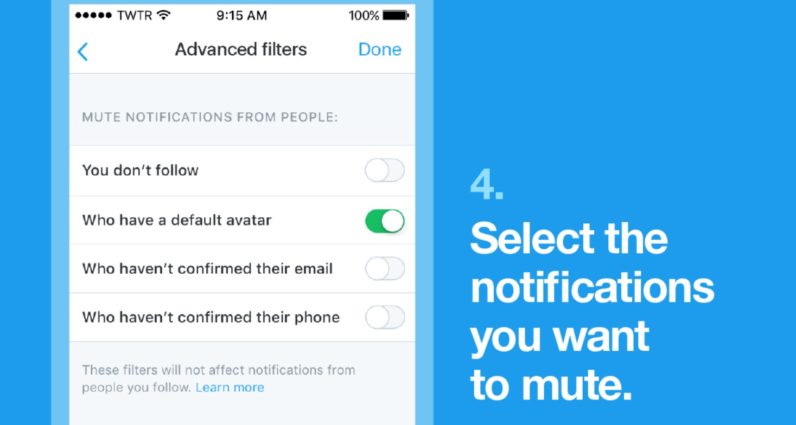 Snapchat's Value
Despite the Insta-empire drawing users to their version of image messaging, Snapchat have just been valued at $24bn and will list on the New York Stock Exchange. Snap, owner of Snapchat, has priced its shares at $17 and, although the brand has never made a profit, the company's founders are now multi-billionaires.