Friday Social: Ello, Wembley's digital heartbeat and Instagram's UK ads
Our #FridaySocial is a weekly round-up of the key social media news stories from the previous seven days. Let us know your thoughts in the comments or via Twitter – @Umpf / @EllieHallsworth
1. The anti-Facebook social network
Ello is an ad-free, invite-only, independent social network that has seemingly gone viral over the last week. Quickly gaining a reputation as the 'anti-Facebook', it's not clear what's sparked the site's surge in popularity, especially as it launched back in March to little hype. The site itself is a mix of Twitter and Tumblr, however with limited features and functionality (you can see a profile in action here). Its users can post status updates, photos and GIFs and add comments to friends' posts.
According to its manifesto, it's "not a tool to deceive, coerce and manipulate – but a place to connect, create and celebrate life. You are not a product." It also states that it won't sell data about you to third parties and slams this as "creepy". Click here to see more on Ello.
2. Gmail drops G+ sign up
Google has caved to popular demand and quietly ditched its requirement for all new users of Gmail to sign up for a Google+ account. Some have seen this as a public acknowledgement from Google as to the lack of popularity in the Google+ service, although Google has claimed it remains committed to its platform. Currently Google+ is considered the second largest social networking site after Facebook, however its growth has been largely attributed to its requirement for using another Google-owned service like Gmail or YouTube's comments section.
3. Wembley's digital heartbeat
The arch at Wembley stadium has been given a digital makeover with multi-coloured LED floodlights that can display millions of colour combinations. As part of this, it's also signed a six-year sponsorship deal with EE that will see the arch lit up in its brand colours of aqua and yellow. For now the colours are manually operated, but EE has said that by early 2015, the arch will become the "digital heartbeat" of the stadium, as spectators to concerts and sports matches will be able to control the lighting through social media hashtags. The lighting will also respond to events in the stadium as they happen, such as particular matches, goals scored and roars from the crowd.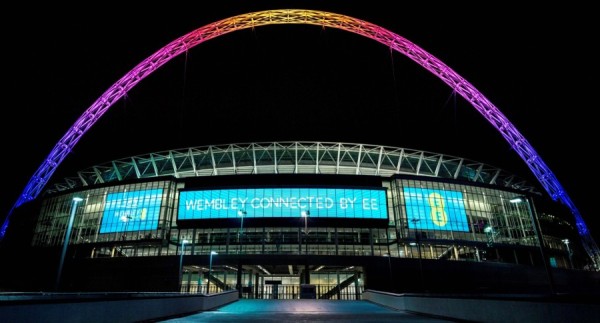 4. Instagram's UK adverts
Over the next few days, Instagram will roll out an update which will bring ads to its UK users for the first time. Instagram's global head of business and brand development, James Quarles says "we are giving brands an opportunity to sponsor their posts and deliver them to a much wider audience. We are starting with brands who already have a very strong presence on Instagram. We want this to be a natural experience, like the way people consume high-quality ads flicking through a magazine."
Adverts have traditionally been absent from the site, which attracts 200 million users a month, and ever since the Facebook takeover in 2012, it's seemed inevitable that users would eventually be served ads. Brands lined up include Waitrose, Rimmel, Channel 4, Starbucks and Cadbury's.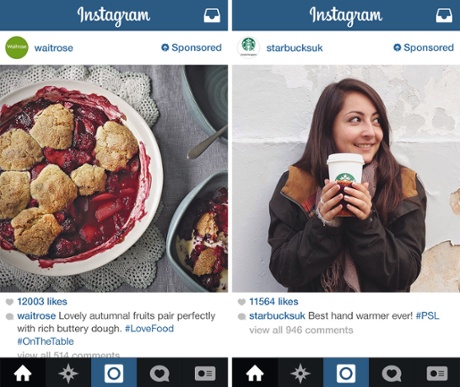 5. Amazon's shopping hashtag
Following on from the #AmazonCart service allowing users to add items to their shopping cart, Amazon has once again teamed up with Twitter to bring a new shopping hashtag that allows its customers automatically add items to their wishlist with a tweet. Users who want to take advantage of #AmazonWishList will need to link their Amazon and Twitter accounts through their Amazon account settings.
After sending a tweet containing the #AmazonWishList hashtag and a link to the item (or replying to a tweet containing the Amazon link) the @MyAmazon Twitter account will reply with the status of the item, including when it gets added to your list, if it's out of stock and how you can buy it.
Reply to this tweet with #AmazonWishList to add a brand new Kindle Voyage to your Wish List http://t.co/kJi6MKzeuu pic.twitter.com/aUqeUjiiJN

— Amazon.com (@amazon) September 24, 2014