Friday Social: #CondomEmoji, Facebook Instant Games & Dump Tower
Our #FridaySocial is a weekly round-up of the key social media news stories from the previous seven days.  Let us know your thoughts in the comments or via Twitter – @Umpf / @natashagraham_
Instagram sends screenshot notifications to its users
Last week, Instagram introduced its disappearing messages on Instagram Direct, which signalled reactions which stated its similarity to popular social media app, Snapchat.
This week, Instagram has rolled out another feature that matches Snapchat – screenshot notifications.
Users will now receive a push notification from the app when another user takes a screenshot of a disappearing message. This new addition is currently only available in Instagram Direct and users won't receive a notification when users screenshot publicly shared content elsewhere on Instagram.
https://twitter.com/CommonWhiteGirI/status/801971417722028032?ref_src=twsrc%5Etfw
Durex crowns umbrella emoji as the symbol for World Aids Day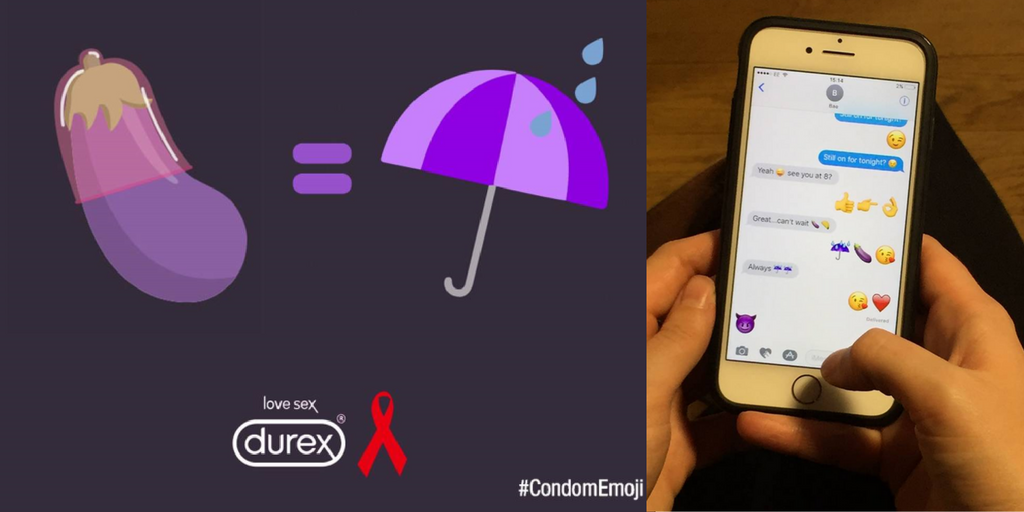 Ahead of World Aids Day on 1 December, global contraceptive brand Durex opened a poll for the public to decide what existing emoji could be a representative for safe sex. The 'open umbrella with raindrops' came first.
The poll came in response to research that found that almost half of 16-35 year olds believe HIV isn't something that could affect them.
Durex global category director, Volker Sydow said: "At Durex we believe that for this World Aids Day identifying the unofficial safe sex emoji is an important step that helps to empower young people to put safe sex back on the agenda, supporting the fight to reduce the spread of HIV and AIDS. We are asking people to show their support for the cause by using this unofficial safe sex emoji and sharing the hashtag #CondomEmoji."
Twitter is now ranking conversations and counting Tweet replies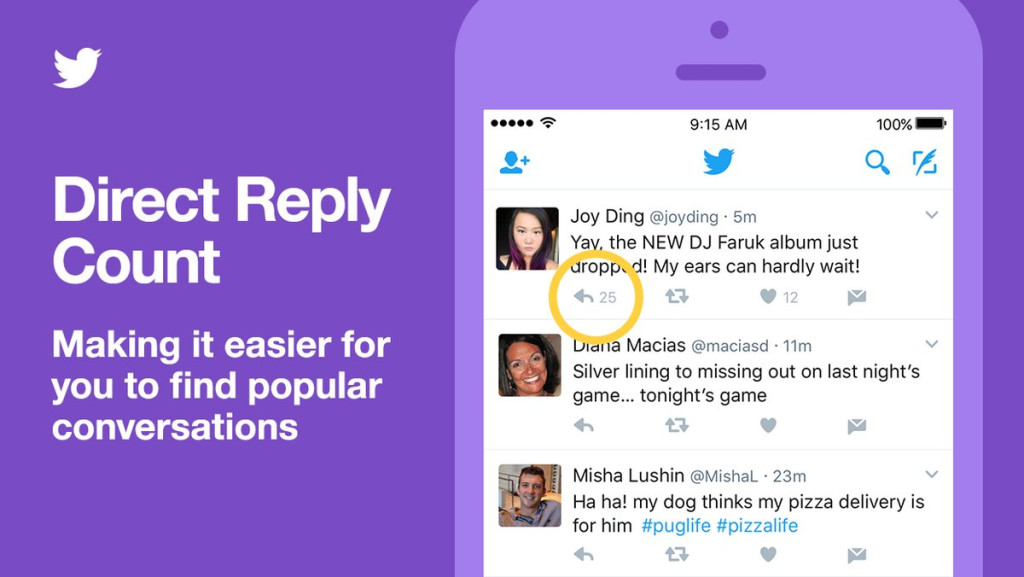 As of this week, Twitter has released a mobile app update which now includes a direct reply counter to your tweets, and a 'conversation ranking' feature.
Eagle-eyed users on Twitter's web application, will have noticed that both features have been available for over a year now.
But for those who are now starting to see replies out of chronological order, the new update is to blame.
The 'ranking' now picks and chooses tweets that are most relevant to the person who shared the tweet or you and people you follow. Twitter is trying to 'tidy up' the replies by grouping them together into sub-like conversations, rather than users scrolling through a timeline of replies.
The reply counter is as straightforward as it sounds: users will be able to see how many people have responded directly to a particular tweet, but won't be able to see how many people are responding to messages within a thread to a particular tweet.
Google Maps changes Trump Tower to 'Dump Tower'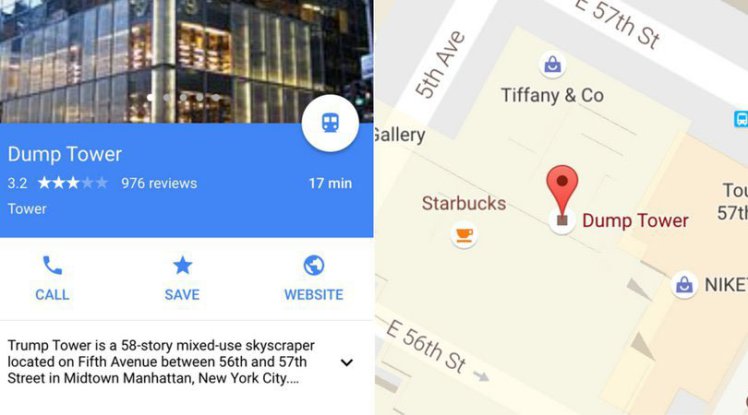 It was revealed this week that a clever hacker managed to hop onto Google Maps and change the name of Trump Tower in Manhattan to "Dump Tower".
It's not clear how the rogue user changed the famous building's name, after Google disabled its Map Maker application, (which allowed the public to make edits and additions to Google Maps) when people started uploading offensive and inappropriate images.
It's suggested by Digital Trends that the unnamed culprit could have got away with the misspelling by placing the name onto the map in a very particular spot that only some users could find.
Google has since amended the name and returned it to its original title.
Facebook rolls out Instant Games
Facebook announced at the start of this month that its Messenger app was working on HTML5 games. This week, Facebook is now rolling out the gaming feature to 30 countries on both iOS and Android.
'Instant Games' is described as a "new HTML5 cross-platform gaming experience", and is designed for both Messanger and Facebook's News Feed and can be used on both web and mobile. The new update will allow people to access games without the need for downloading any apps to play them.
When users play games through Messenger, they will also have the option to compete against their friends and share scores – to do this, users just tap on the 'game controller' icon in the text box.
Instant Games currently has 17 games available, and can be played on iOS version 8 or later and Android version 5 or later.