Friday Social: Beyoncé's babies, Instagram galleries and Twitter bullying
Our #FridaySocial is a weekly round-up of the key social media news stories from the previous seven days.  Let us know your thoughts in the comments or via Twitter – @Umpf
Beyoncé breaks Instagram record
Superstar Beyoncé's surprise pregnancy announcement smashed Instagram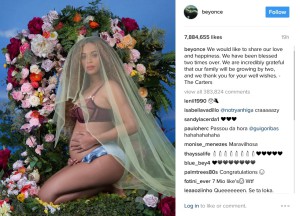 records this week.
The singer took to the social media site to announce she is expecting twins with husband Jay Z – and she has now taken the title of the most liked photo of all time on Instagram.
The post, which showed Beyoncé cradling her baby bump, received 6.4million likes in less than eight hours.
It has surpassed the previous record set by Selena Gomez, which was a photo showing the star drinking Coca-Cola with the lyrics 'You're the Spark' from her song Me & The Rhythm on the bottle, which has 6.3million likes since it was posted in June.
According to Twitter, within 15 minutes of the announcement there were more than 17,000 tweets being sent per minute referring to her pregnancy. 'Twins' was also the top trend on Twitter, with 'Beyoncé', 'Blue' and 'Beyhive' also trending.
Facebook celebrates 1.2bn users a day
Facebook has confirmed its place as the world's biggest social network after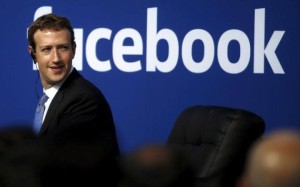 announcing that more than 1.2bn people log on every day.
The record fourth-quarter figures also show that millions of new users are signing up every month, and that its profits more than doubled in the final quarter of 2016 – defying analysts' expectations of a significant slowdown in revenue growth.
Facebook added that it now has 1.86bn users a month, which is up 269m in the last year alone.
The social network now counts more than half of the world's internet-connected population as users.
The results also showed the success of Facebook's mobile advertising business, which now accounts for 84pc of all advertising revenue, compared to nothing five years ago when the company floated.
Twitter staff take on Trump
Staff at Twitter have donated more than $1m (£790,000) to the American Civil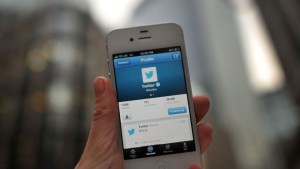 Liberties Union, which has pledged to fight President Donald Trump's temporary ban on refugees and immigrants from seven Muslim-majority countries.
It is being reported that 925 Twitter staff pulled together a donation of over $530,000, which was then matched by CEO Jack Dorsey and Executive Chairman Omid Kordestani to take the total to $1.59 million, according to TechCrunch.
The ACLU has raised over $24 million in donations over the weekend – six-times more than it did in the whole of 2016, thanks to high-profile pledges from tech companies like Lyft and Google.
Instagram's photo gallery option
Multi-photo galleries are coming Instagram– stirring up controversy amongst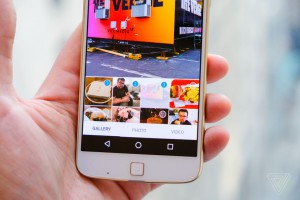 avid users.
Previously, only advertisers could publish several photos in a single post but inside the latest beta release of Instagram for Android is evidence that this same feature is making its way to the app's 600 million users.
When you press and hold on a photo, you'll be able to select multiple photos to add to one gallery, or post, which users will be able to swipe through.
What do you think of the photo gallery option?
Ex-Twitter boss missed chance to tackle 'bullying'
Dick Costolo, the former CEO of Twitter, has said he missed an opportunity to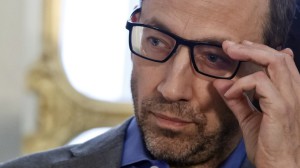 stop bullying on the social media platform.
He said during the Upfront Summit in Los Angeles that it proved to be a very complicated problem and that he became distracted by other things.
He also added that being a hired CEO rather than a founder made him less bold, saying: "I wish I could turn back the clock and go back to 2010 and stop abuse on the platform by creating a very specific bar for how to behave on the platform… I take responsibility for not taking the bull by the horns."
Find out more here.