Friday Social: Ads for Instagram Stories, Snapchat's UK HQ and Facebook Live via Desktop
Our #FridaySocial is a weekly round-up of the key social media news stories from the previous seven days.  Let us know your thoughts in the comments or via Twitter – @Umpf/@natashagraham_
Facebook lets businesses go live via desktop

Just when you thought your Newsfeed couldn't get more clogged with video content, you will soon be seeing more and more brands popping up with live videos.
This week, Facebook released updates for Publishers which has edits to the primary functions of the service that many brands have raised issues with when sharing content. The most notable update is that Facebook Pages will now be able to go live from a web browser via a laptop or desktop webcam.
This is a major upgrade for Pages which would have to either stream live content through a mobile or a specialised camera connection. According to Mashable the update is currently only available to Facebook Pages, but regular profiles are expected to follow, meaning anyone will be able to 'go live' from anywhere, from any device.
Instagram Stories introduces ads
Instagram has recently shared that its Stories feature now has the same number of users as Snapchat – that's 150 million daily users to you and me. It would only make sense for Brands to make use of such a big audience, so Instagram Stories is now introducing skippable ads.
The unclickable five-second photo and 15-second video adverts pop-up between different people's Stories and can be quickly be ignored by swiping across like you would if you were moving between different Stories. Additionally, businesses will also be able to use analytics from their ads by accessing their reach, impressions, replies, and exits.
Snapchat denies headquarters move to the UK
At the start of the week, news circulated that Snapchat was choosing London as its international headquarters base. But a few days later, Snap Inc. – the parent company for Snapchat has released a statement refuting the claims being made. Read their statement: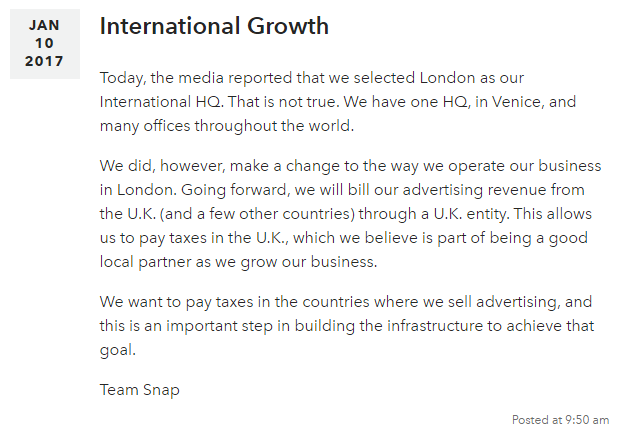 Scorned woman plasters posters calling out her cheating boyfriend
Hell hath no fury like a woman scorned. A woman by the name of Linda has called out her seemingly cheating boyfriend in one of the most brutal ways this week – or is it all a clever stunt? Posters were put up in various spots around Warwick and members were keen to spot the posters and share on social media (theres been no luck on finding the infamous Graham, however):
These started appearing across Warwick yesterday. I wouldn't mess with Linda… pic.twitter.com/v0BGDTqOYE

— Jake Humphrey (@mrjakehumphrey) January 8, 2017
Instagram is suggesting similar photos you like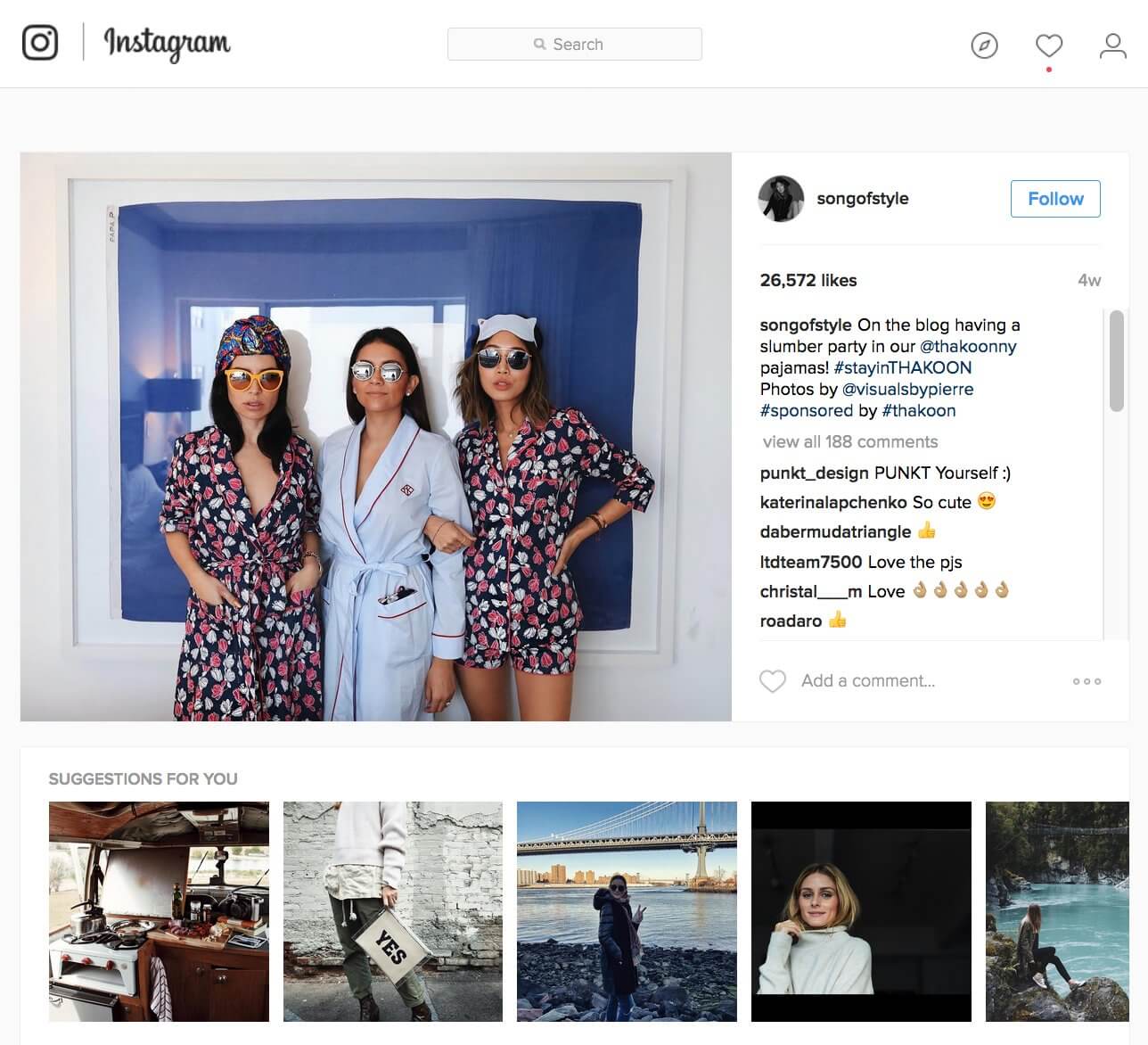 The photo and video sharing app is currently testing ways to share similar photos to those you like when you browse accounts that you follow. It's currently in its early testing stages and not everyone will be able to see the photo suggestions, but the feature will appear below a photo you're looking at with similar pictures. It's also not clear whether this is available on both desktop and mobile Instagram – keep your eyes peeled for this interesting addition!