Friday Social: Admin Emojis, Notify and Facebook Shopping
Our #FridaySocial is a weekly round-up of the key social media news stories from the previous seven days. Let us know your thoughts in the comments or via Twitter – @Umpf / @EllieHallsworth
1. Snap Channel axed
In January, Snapchat launched 'Discover', a platform to host content from partners such as CNN, National Geographic, Vice and ESPN. Along with this, it launched its 'Snap Channel' run by a team of 15, which shared its own original content.
After bringing in big talent in the form of Marcus Wiley (former senior vice president at Fox, working on comedies like New Girl), Snapchat has now had huge second thoughts about this kind of content and has now confirmed the permanent closure of Snap Channel. Along with Wiley, the team running it will also be let go.
"Given that we are winding down the Snap Channel. it's natural that Marcus would want to explore other opportunities. He is a tremendous talent and we wish him well."
Ouch.
2. Facebook emojis for admins
Facebook slowly started rolling out emoji reactions to supplement its 'Like' functionality last week, but what does this mean for Page managers?
The new reactions also show up directly in the insights panel, and are reported in the same way as Likes, stating whether they were made on the original post by the page or a share of it. In terms of ad delivery, Facebook said in its original announcement that the reactions will be treated in the same was as a Like also.
Right now, this feature is only available to users in Ireland and Spain, but given the amount of anticipation it's had, it's expected that this feature will be further rolled out soon.
3. Notify
Rumours have it that Facebook is working on a breaking-news app, possibly known internally as "Notify", that will be in direct competition with Twitter. According to Venture Beat, here's how it might look…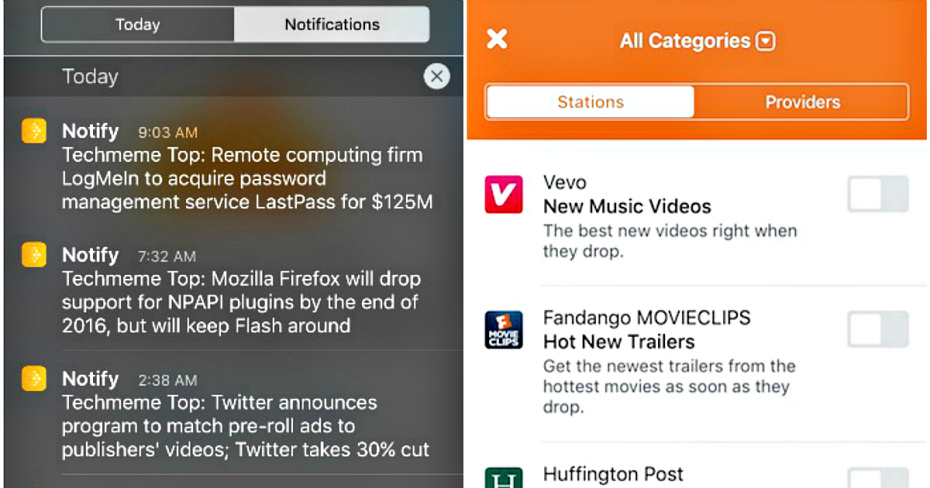 Supposedly, users will be able to check publications that they want to receive breaking news from, and then be alerted of new headlines directly in their notification panel immediately as they are published. On the whole, details are slim, but it will be interesting to see how this one plays out.
4. Twitter job cuts
Twitter CEO Jack Dorsey has confirmed this week that it will lay off 8% of its global workforce. Around 336 staff will be axed as the company looks to increase efficiency.
"The team has been working around the clock to produce a streamlined roadmap for Twitter, Vine and Periscope and they are shaping up to be strong."
Made some tough but necessary decisions that enable Twitter to move with greater focus and reinvest in our growth. http://t.co/BWd7EiGAF2

— jack (@jack) October 13, 2015
Twitter stock fell following the original reports last week, however shares were up more than 3% in pre-market trading following the announcement that revenue for the third quarter would be "at or above the high end" of previous forecasts.
The restructuring comes at a critical time, as Twitter has suffered stagnant growth over the last two years and disappointed investors by missing revenue expectations.
5. Facebook shopping
As Twitter axes its staff, Facebook is executing the next step in its plan to become the only place you spend your life online. Facebook has announced that it will be testing a couple of new ways to shop within its app. This will act as a "single place for people to more easily discover, share and purchase products."
You can read about the ad experiences in an official blog post here.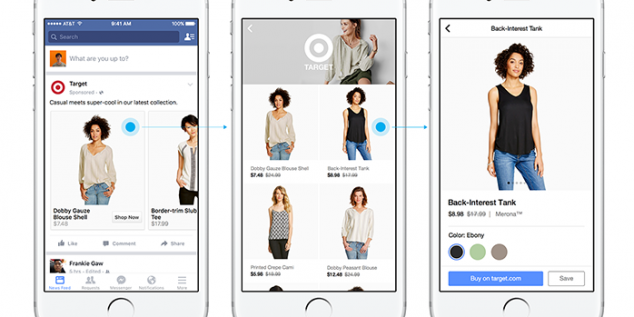 If Facebook has its way, you'll never want to leave.