Friday Social: A Big Lottery Blunder, Obama's Most Liked Tweet and Instagram Upgrades
Our #FridaySocial is a weekly round-up of the key social media news stories from the previous seven days.  Let us know your thoughts in the comments or via Twitter – @Umpf
Lottery Campaign Causes a Stir
The National Lottery's latest campaign has caused a stir on Twitter… for all the wrong reasons.
The latest campaign from the National Lottery was to support Britain's top athletes, and saw the public upload their names to receive a tailored message from members of Team GB.
However things turned nasty when Twitter trolls started uploading malicious and offensive messages.
The National Lottery tweeted to apologise over the trolling and hijacking of the campaign.
Hopefully it won't happen again!
National Lottery deletes tweets after social media fail https://t.co/sBuwbocHMz pic.twitter.com/wbKGkNfhl9

— BBC Scotland News (@BBCScotlandNews) August 15, 2017
If I have the worst day at work, I'm just going to remind myself that I don't manage the National Lottery's Twitter account #TuesdayThoughts

— Rachel Hawkins (@ourrachblogs) August 15, 2017
Obama's Record-Breaking Tweet
Following the recent tragedy in Charlottesville, people have been taking to social media to pay their respects – including former president of the United States of America, Barack Obama.
Obama tweeted:
"No one is born hating another person because of the color of his skin or his background or his religion…" pic.twitter.com/InZ58zkoAm

— Barack Obama (@BarackObama) August 13, 2017
His tweet quickly gained more than 3 million likes – making it the most liked tweet ever! Go Obama!

Game of Thrones Inspires Jetsetters on Instagram
Game of Thrones is back, and whilst we're all big fans at Umpf, there are two Instagrammers who just can't get enough of the show.
Tiia Ohman and Satu Walden decided they would combine their two favourite things  – travel and Game of Thrones – and set off to find all the different locations that Game of Thrones has been filmed in.
The pair have been posting photos on Instagram of the different locations they have visited, including Tollymore Forest Park, The Dark Hedges in Northern Ireland and even some locations in Iceland.
They aren't stopping there, and are planning to visit more locations in Morocco, Spain, Malta and Croatia. We're looking forward to seeing where they're headed next…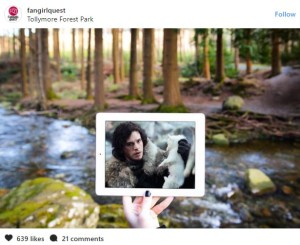 Instagram's Latest Upgrade
Instagram has just revealed an upgrade to its comment section that will allow users to thread different conversations under a single post.
When users are scrolling through Instagram and want to comment or reply on an image, it will now appear all together in one thread, so you can go back to a particular conversation when needed – saving Instagrammers a lot of time scrolling through comments.
The new updates will be released shortly… so keep your eyes peeled!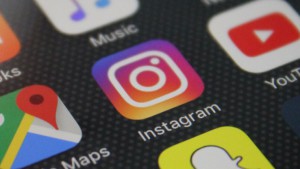 And finally…
Primark has been the centre of a debate on social media this week, with users taking to Twitter to answer that controversial question – how should the name should be pronounced?
Thousands of people chimed in on Twitter, with some pronouncing it 'Pr–eye– mark' and others pronouncing it 'Preemark'. What a controversy….
Just read an article stating that some people actually pronounce Primark as "Pree-Mark". Who are these people? Why are they not in prison?

— Conor (@clarkbatfan) August 14, 2017
The store finally set the record straight with a Q&A on its website, where it was asked: "How do you pronounce Primark?"
The company answered: "That's a very good question. We like to use Pr-Eye-Mark."
So there you have it – the debate has finally been settled once and for all!
Can't deal with primark coming out and saying it's pronounced pr-eye-mark, it's preemark u r wrong

— ???????? (@meganmcguinessx) August 14, 2017