Five Of The Best Local Newspaper Stories
We are fans of our local newspapers here at Umpf, but occasionally they do print stories that make you think: 'Quiet news day is it?'.
From dogs to dwarves, we've picked our five favourite local newspaper stories.
If you've got any suggestions add a comment below or message us @Umpf and we will add it to our Pinterest board.
1. Our favourite is this classic from the Bradford T&A – circa late 1990s – courtesy of Sarah Giangregorio from The Right Agency. The front page teaser reads: "Hunt for one-armed hunchback – police are looking for a one-armed hunchbacked Irish midget who walks with a limp after a burglary at Wibsey." Wonder if they ever caught this hard-to-miss thief?
2. From March 25, 2009 is a pun-tastic piece from the Whitstable Times: "Whitstable mum in custard shortage" which goes on to say "A mum of three is dis-custard after a hunt for the dessert sauce in the town proved fruitless." The experience left a "sour taste in her mouth".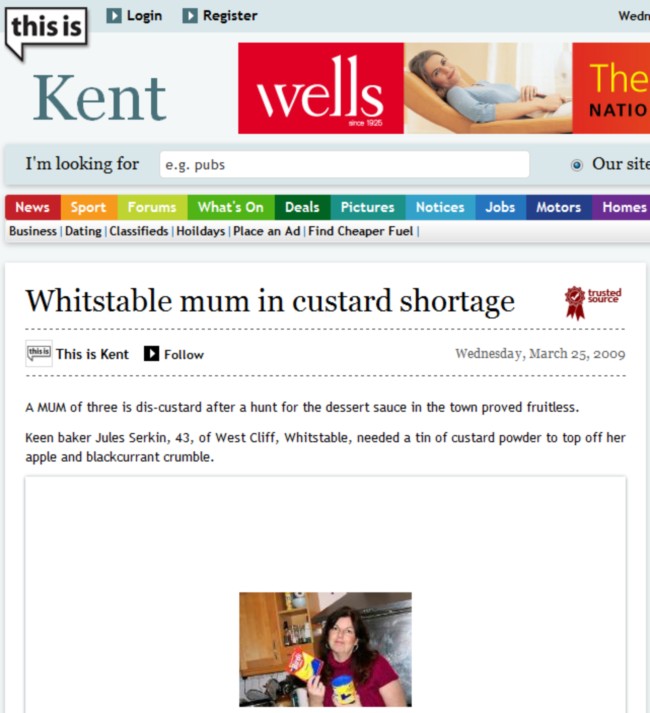 3. "Dog injures nose" is the headline no-one wants to read, but the Salisbury Journal has the scoop back in April 2010 (no, it wasn't an April Fool story). They reported "Police in Ringwood are investigating the circumstances surrounding an injury to a dog's nose." It transpires that the dog ran off, and "collided" with another dog during which one of the dogs "received an injury to his nose." The paper did a follow-up two days later – sadly, no mention of how the dog was getting on.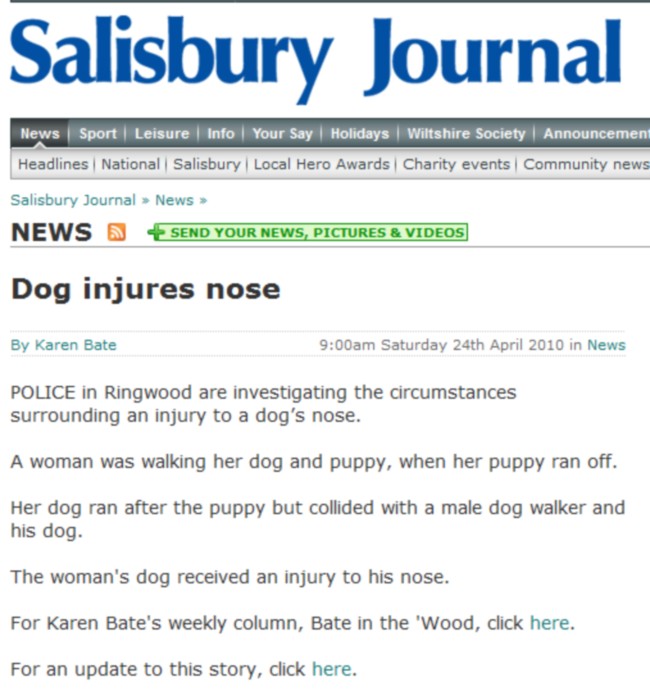 4. In other dog news, the classic "Man bites dog" has been reported in a number of local rags, such as this 2011 front pager from The Daily Astorian, Oregon, USA
5. And earlier this week, the latest story doing the rounds was the "Early customers find Boots closed". Hold the front page indeed, especially with that Pulitzer Prize-winning photo. You really couldn't make it up.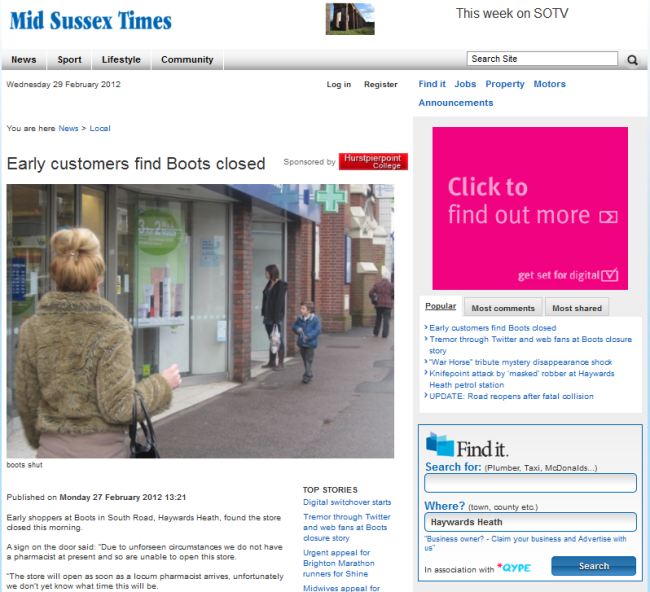 9 March 2012 UPDATE
Why stop at five?  We'll add to the list with any more we see and let us know if you see any worthy of mention.
Eastern Daily Press, 7 March 2011: Police appeal for lost birthday card owner…