Friday Social: Barclays Battle Cybercrime, Zoella's Costly Calendar Crisis and Greggs Forced to Apologise… for a Sausage Roll
Our #FridaySocial is a weekly round-up of the key social media news stories from the previous seven days.  Let us know your thoughts in the comments or via Twitter – @Umpf
'Cards against Humanity' Proposes to Save America by Ruining Trump's Wall
Cards against Humanity – the politically incorrect card game – has vowed to 'Save America' by ruining President Trump's hopes for a border wall.
In its latest stunt, the American card company has released a crowdsourced campaign to buy acres of land across the American-Mexican border, thereby destroying Trump's plans for a complete wall.
For just $15 Americans can buy into the campaign, which in return would give them a detailed map of their land, a certificate, new cards and most importantly, the sheer joy of ruining Trump's biggest and most ridiculous policy.
The campaign proved so popular that all 150,000 available slots sold out in the first few days, meaning the land is acquired and will (hopefully) remain wall-free. Great stuff.
Zoella Christmas Calendar Slashed in Price Due to Online Storm
Online megastar Zoella, or Zoe Sugg, faced a barrage of social media backlash this week due to her £50 advent calendar being deemed 'a total rip-off'.
The calendar, which consists of 12 doors concealing some (questionable) gifts, was heavily criticised due to the high price point and the less than luxurious products.
Many people took to YouTube and Twitter to voice their opinions, claiming that the vlogging sensation was 'exploiting her young fans'. She has since claimed the cost was solely down to the retailer, and she had no input in the price.
The social media storm proved so powerful that retailer Boots has now slashed the price in half, with the calendar now available for £25.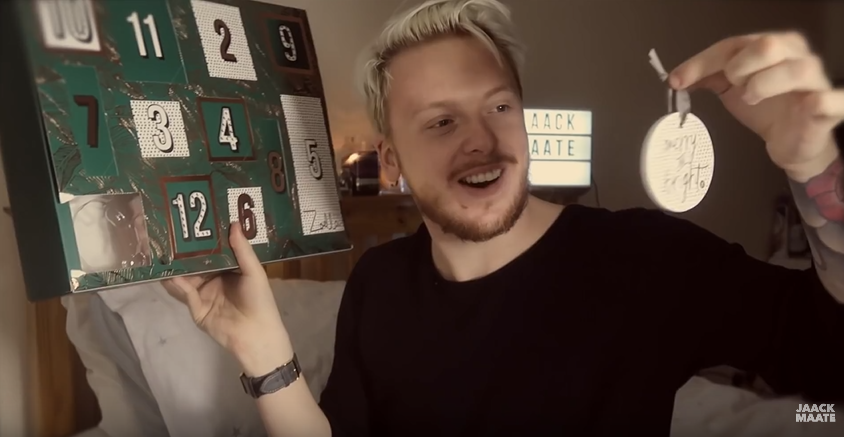 Barclays Battle Cybercrime This Christmas
Barclays has rolled out a campaign to enlighten people about cybercrime and online fraud this Christmas.
In an online and TV ad, their new superhero toy 'Supercon' appears to be this year's best gift, until it's revealed that he does absolutely naff all, and all you'll get is a hole in your bank balance.
He then proceeds to discuss how ordering online can be fraught with dangers if you're not careful, and what to do to make sure you're buying from safe and secure websites.
This comes after Barclays discovered that cybercrime now accounts for around 50% of all crime, and during Christmas 2016, 1 in 96 online transactions were fraudulent. The campaign hopes to show the small things you can do to make sure your money is going to the right place.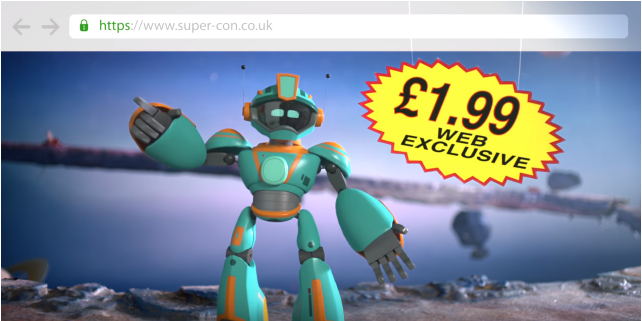 Greggs Apologises for Replacing Jesus with Sausage Roll in their New Advent Calendar
Greggs Apologises for Replacing Jesus with Sausage Roll in their New Advent Calendar
Yes, you read that correctly.
National treasure, and beloved pastry shop Greggs has had to apologise this week when it was discovered that their advent calendars revealed a nativity scene, with baby Jesus replaced by a sausage roll.
Some people were pretty offended, and took to Facebook to document their anger.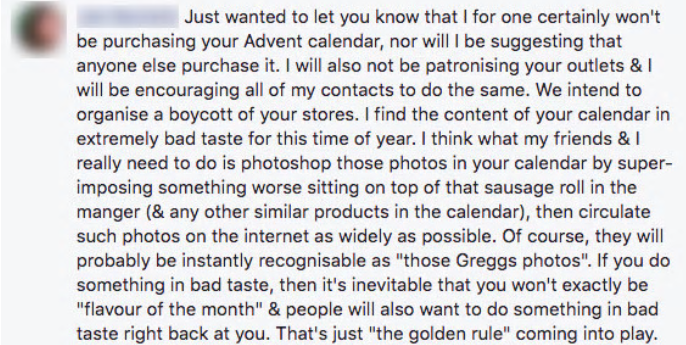 Greggs quickly released a public apology, stating; "We're really sorry to have caused any offence, this was never our intention."
Despite this, people are still very excited for the advent calendar, which can be bought for £24 and offers daily vouchers that can be redeemed in store. Now that's Christmas…
And finally…
Social media users were overjoyed this week as Australia voted to legalise same-sex marriage.
Following a nationwide postal vote, over 60% of Aussies voted in favour, and it wasn't long before videos and photos were flooding social media of celebrations for the news.
This is the moment that Sydney discovered which way the vote had gone.
The moment Sydney heard Australia saying YES #MarriageEquality pic.twitter.com/d50n7hCTEB

— Lisa Visentin (@LisaVisentin) November 14, 2017