Friday Social: Emoji Intent to Rent, Facebook's Rulebook, and the Evian Babies Are Back
Our #FridaySocial is a weekly round-up of the key social media news stories from the previous seven days.  Let us know your thoughts in the comments or via Twitter – @Umpf
Emoji Signals Intent to Rent
An Israeli judge has ruled in favour of a landlord who claimed that an emoji chain sent to him by a couple was evidence of their intent to rent his property.
Yaniv Dahan posted an advert for his house on a classified site and was quickly contacted by the couple. Their first message to him read: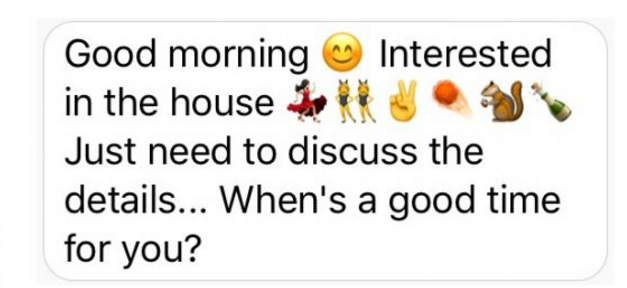 With everything sounding chipmunk and comet levels of positive (yeah, we're a bit lost too…), Dahan removed the ad and went on to negotiate the deal further. A few messages later, the landlord found himself falling victim to the most infuriating of social media experiences: ghosting. The couple digitally disappeared so, after no more messages were received, he took them to court and won the respectable sum of $2,230.
A pretty expensive use of an emoji chain, don't you think?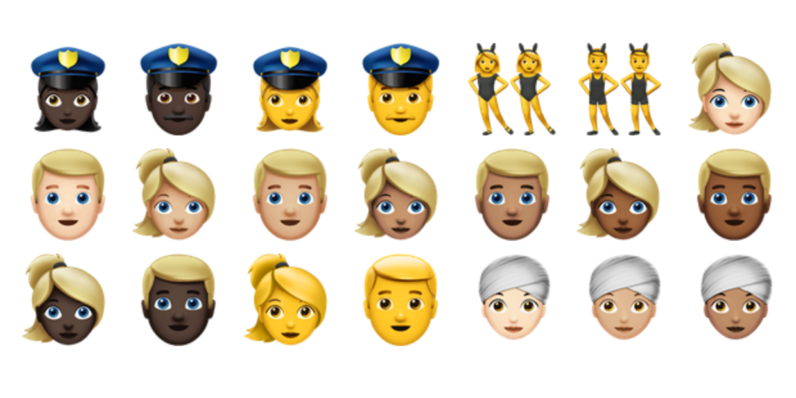 Facebook's Rulebook is Revealed
Just three weeks after Mark Zuckerberg posted this statement and pledged to upgrade its moderator army, Facebook's secret guidelines on what moderators can and can't allow have been leaked to and published by The Guardian.
The documents, made up of over 100 manuals and spreadsheets, show the detailed rulebook provided to the 4,500 moderators on content including violence, child abuse and self-harm, terrorism and hate groups, and threats.
According to analysis of the documents by The Pool, banned content includes threats of violence against Donald Trump, sadistic comments on images of violent deaths, and comments of enjoyment on images of child abuse. Among the content allowed on Facebook are images of violent deaths, images of animal abuse, and live streams of self-harm.
Do you think Facebook are doing enough to protect users against harmful content?
Order Food Through Facebook
Are you sick of having to exit Facebook to open Deliveroo? Frustrated by delays to your timeline scrolling as you pick what topping to have on your Five Guys burger?
The developers at Facebook have come to the rescue as it is revealed that the company is rolling out a new option to "Order Food". The feature is indicated by a hamburger icon and allows users to place food pickup and delivery orders from restaurants, browse menus and pay within Facebook, all powered by Delivery.com or Slice.
It seems that the option is only available to certain users in the United States. So we'll just have to put up with the inconvenience here for a little longer.
Find out a more here.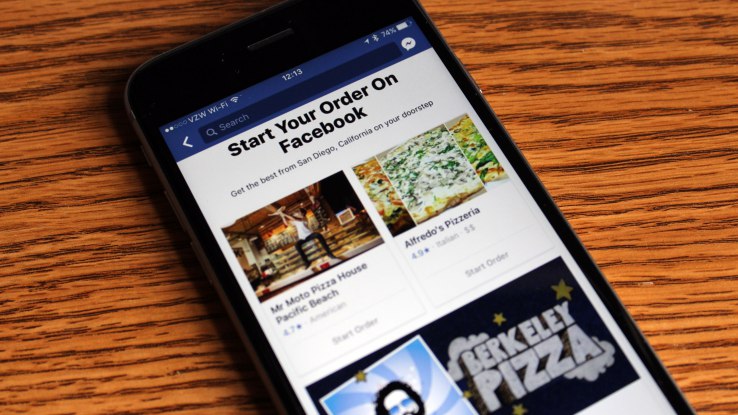 Labour is Winning at Social
According to a Survation poll for Good Morning Britain, Labour is winning the social media battle of this general election. The results showed that Labour's online campaign messages have been seen by 44% of all voters, with the Conservatives trailing four points behind on 40%.
Interestingly, the poll also found that social media has overtaken both traditional campaign literature and local newspapers as a source for election information.
Read the full story here
Location Hashtag Stories
This week, Instagram announced two new ways for users to discover the world around them. Location and hashtag stories, which come from people who have used location stickers and hashtags on their Insta-Stories, make it easier for users to find content related to their interests. Hashtag and location pages are made up of public photos and videos shared on the app. However, if an account is set to private, only approved followers will be able to see the posts shared.
To see new pages, users can either search for them or tap the hashtag or location that appears on a post.
Read more about the update here.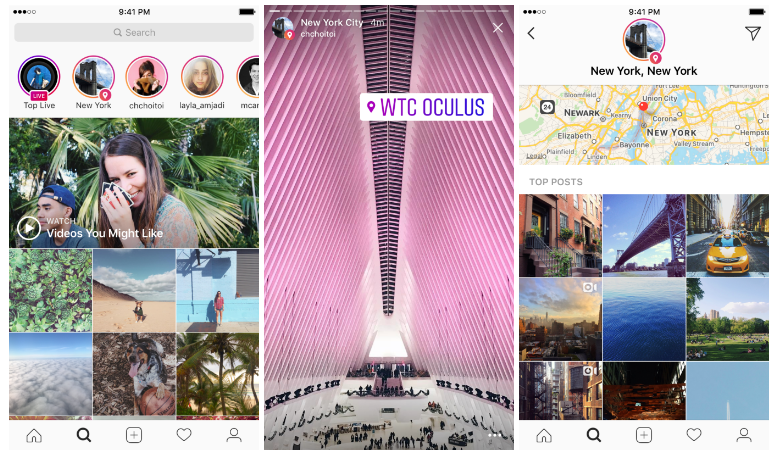 The Evian Babies Are Back
The babies are back as Evian ditches TV for Snapchat in its latest campaign.
Evian's global Oversized campaign will be rolling out across the UK, US, France, Germany, Benelux, and Switzerland in an attempt to get consumers seeing the world through the eyes of a baby.
The brand has produced a limited edition lens which will go live for yes; you guessed it, 24 hours. It will then launch worldwide via a Snapcode printed on Evian bottles.
But why Snapchat? And why not TV?
In a statement issued to The Drum Patricia Oliva, Evian's Global Marketing Director said "We believe with the media we are using, we are stronger than if we used TV. For us, the Oversized concept was so strong that we didn't need to have it."